FOR IMMEDIATE RELEASE
FoxFury Lighting Solutions and ASIA SRL Announce more than 120 Ballistic Shields integrated with TAKER B30 delivered to the Italian Ministry of Defense
[Oceanside, California, April 2023] –
FoxFury Lighting Solutions announces a recent delivery made by Asia SRL, a premium FoxFury Distributor. Asia SRL in the last years delivered more than 120 Ballistic Shields to the Italian Ministry of Defense and this year they integrated them with Customized Taker B30 shield lights.
Founded in 2003, Asia SRL is highly specialized for the Defense Market in the Italian territory. Asia SRL works closely with the Italian Ministry of Defense, Ministry of Interior and of Justice, Financial Police, NATO (NSPA), UN and Government private Authorities. In the last 7 years, Asia SRL has grown exponentially bringing on bigger projects, more customers and receiving larger awards.
FoxFury is proud to equip Asia SRL with our industry leading Taker B30 Shield Lights that were installed on the Armor Ballistic Shields. This light allows for improved panoramic lighting and immediate situation assessment. The ultra-durable Taker B30 is waterproof, flame resistant, and designed for use in anti-riot situations along with dynamic and deliberate entries by SWAT, military special operations, and law enforcement around the globe.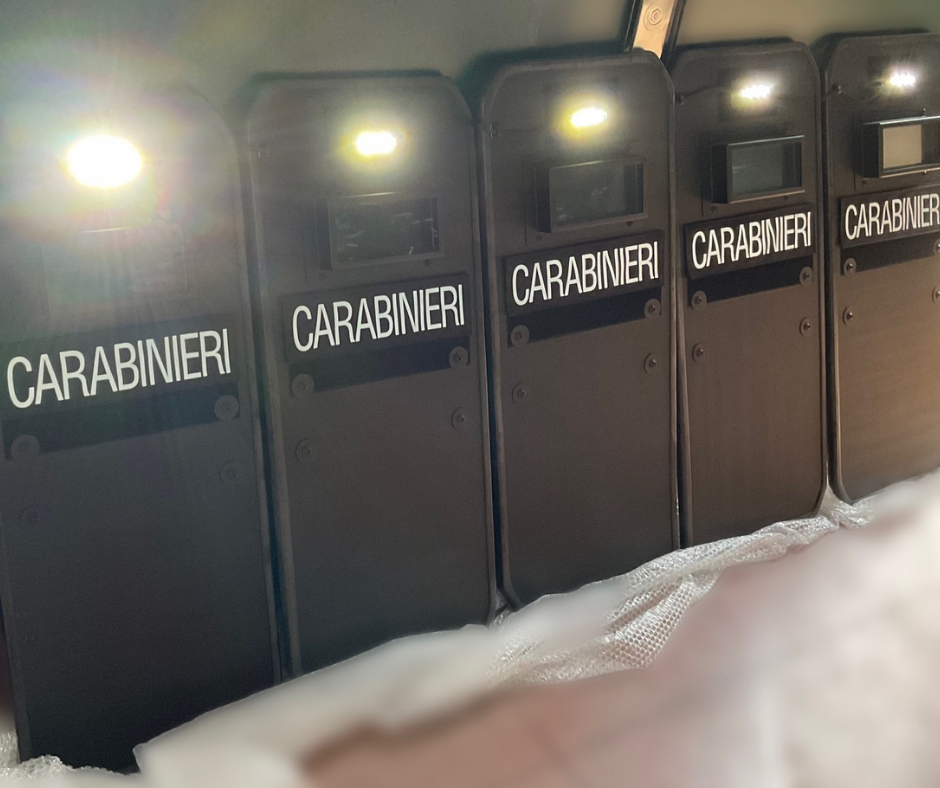 The Taker B30 is our lowest profile aftermarket shield light. FoxFury's strobe-capable shield lights provide tactical officers with panoramic lighting for immediate situation assessment - to see and respond faster. This is helpful in close quarters such as building interiors, hallways, and doorways. The turbo-strobe varies LED frequency and is used to disorient individuals when necessary.
Learn more about the Taker B30, click here to watch this instructional video or visit the resources on our website. The Taker Series are available online at FoxFury.com.
FoxFury Lighting Solutions has been providing industry-leading safety products worldwide for law enforcement agencies, fire departments, government entities, and industrial companies since 2003. The FoxFury line of products focuses on durability and speed, providing unique solutions and possibilities for situations where seconds count and lives are on the line. Visit FoxFury.com for more information.
For more information on the Taker B30, please call (760) 945-4231 or click here to view online.