Between 2016-2018, there was $10.6 billion or 55% increase in fire property damage. This massive increase in property damage puts a significant burden on fire investigators to inspect structures accurately.
When investigating fire damage, there are new technologies available like drones, laser scanners, and chemical sensors. But one of the most basic and essential tools for fire investigation is light.
5 Ways Lighting is Beneficial for Arson Investigation -
Situational Awareness/Safety - A burned-out structure is not one of the safest places to work. There are glass, wood, and metal fragments everywhere. The building is also likely to be structurally compromised. One misstep can send you to the hospital and off the job for days, possibly weeks. Setting up a scene light in the structure as you enter provides you with considerable advantage to be aware of the dangers that lead to injury. Plus, it just makes it easier to do your job.
Interior Reconstruction - Laser scanners have become a standard tool used in an investigation. They provide an incredible amount of data for reconstruction needs. While the laser doesn't need light, the RGB camera that compliments the laser needs light to create a better visual image.
Photography - To achieve quality, high-resolution photography of the fire scene, light is mandatory. Flash has always been the standard for photography, but a continuous light on the camera provides a better WYSIWYG experience. It also helps the camera to focus and avoid that dreaded autofocus hunt.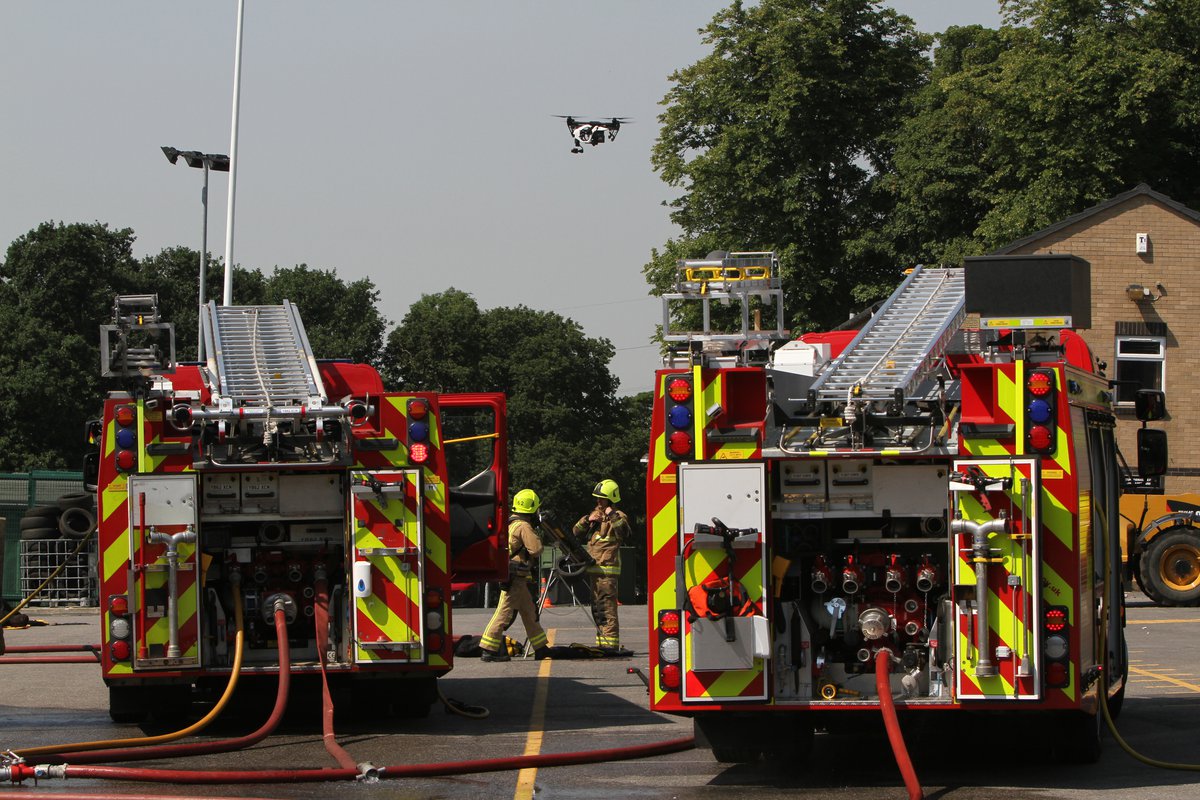 Drone Overwatch - If the investigation goes into the night, scene lights are used to provide illumination for drone overwatch. While having scene lights is beneficial to everyone working the scene, it can be particularly helpful in identifying any arsonists or suspects fleeing the fire scene or watching from the perimeter.
Interior Drone Inspection - If the scene is toxic, volatile, or structurally dangerous, a drone can be flown into the structure to assess the damage and evidence. Lighting is critical for the camera to see within the structure. It's also important to assist the sensors for obstacle avoidance and landing.
---
The FoxFury Breakthrough BTS light is the most durable, long-lasting right-angle light on the market. It's designed for cutting through smoke, fog, and other environmental conditions.
SMO-KUT™ Technology
The BTS boasts a powerful 400-lumen smoke cutting beam, allowing the user to better see details and evidence. It also puts out a wide halo or ring of outer light that illuminates the surrounding area to see the bigger picture.
Low Profile Design
The BTS's low profile lets users move more freely. Its compact size makes it convenient to wear on a jacket, belt, or turnout gear without getting in the way.
Durability
The BTS is tough enough for the most challenging jobs. It is impact resistant and meets NFPA fire resistant requirements. Its waterproof design allows it to be decontaminated and used in all-weather conditions. Backed by a Limited Lifetime Warranty.