BREAKTHROUGH® LIGHTING SERIES
Deliver far reaching beams to aid with long distance searches and inspections.
Fully Waterproof ● Limited Lifetime Warranty ● 100% Rugged

BT2+ Light beams were photographed across a local canyon.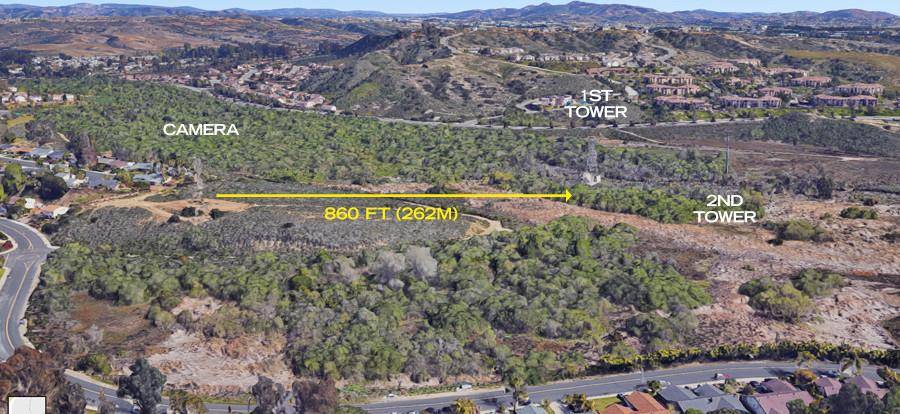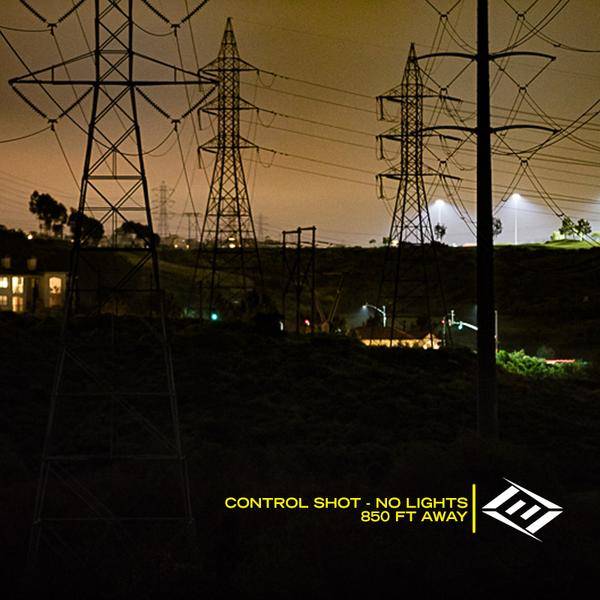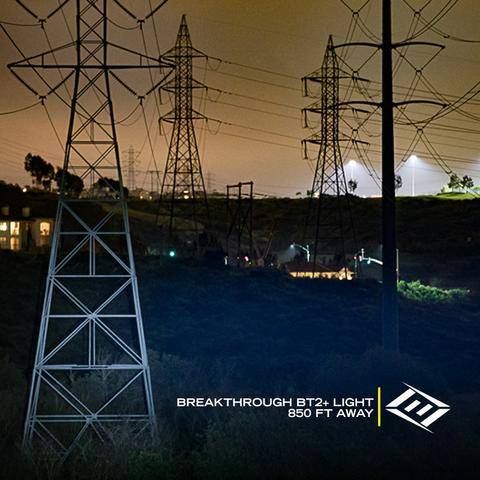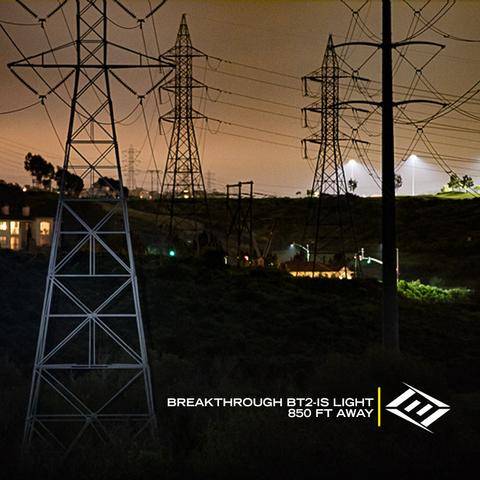 "I personally purchased this light in 2016. It has been and continues to be very dependable in any emergency situation! I live in Canada and have temperature ranges from -35 to 100 deg Fahrenheit. Average 60 emergency calls per year in our rural volunteer fire department and has stood up well to riggers of the job! Currently I have the only right angle light on the department and it does get shared a lot with my brothers and sisters, for it is the brightest and most portable light. Currently the department is now looking at purchasing a few more after seeing how well mine has performed and stood up. Thank you for developing a tool that I consider part of my PPE. It has kept me safe at accident scenes keeping me visible to traffic approaching."

The FoxFury Breakthrough® BT2+ Hybrid Light
Beam Comparison Photos Across a Local Sports Field.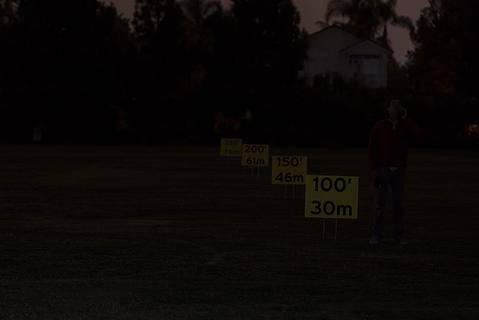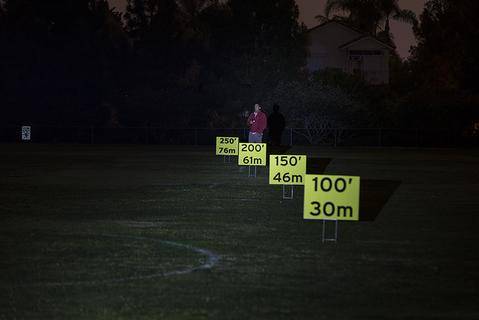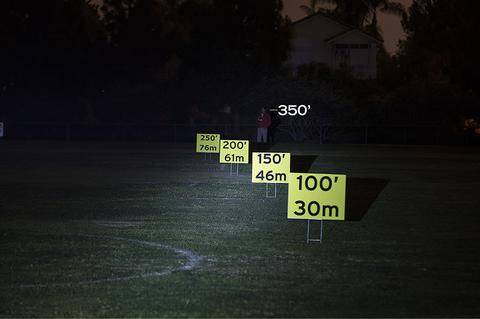 Possible BTS Uses:
Agriculture / Farming
Disaster responder
EMS
Firefighting
Fishing - sport fishing
Forensic (small localized search)
Hunting
Indoor use
Police
Search - drones, missing people & property
Security
USAR (urban search and rescue)
Utilities
Possible BT2+ Uses:
Boating
Border Patrol
Coast Guard
Park Rangers
Farming
Fire: (ARFF / aircraft)
Fishing – commercial
Natural gas / Wind farms
Field work in remote areas
Inspection - bridge
Military
Stadium & event security
Telecommunications
Possible BT2-IS Uses:
Gas free engineering
HazMat
HazChem
Factories and chemical plants
Ethanol plants
Oil and Gas Refineries
Pipeline