Some of the sights from 2015 Cine Gear Expo LA
June 8, 2015
By: Antonio Cugini
We had a chance to take in our first Cine Gear Expo a few days ago. It was a unique experience. Here is a quick recap of some of what I saw on my trip up there on day 1 of the expo (Friday, June 5).
First off, the show took place in Hollywood at The Studios at Paramount. Seems like this photo of the iconic Hollywood sign is the most appropriate way to start this recap.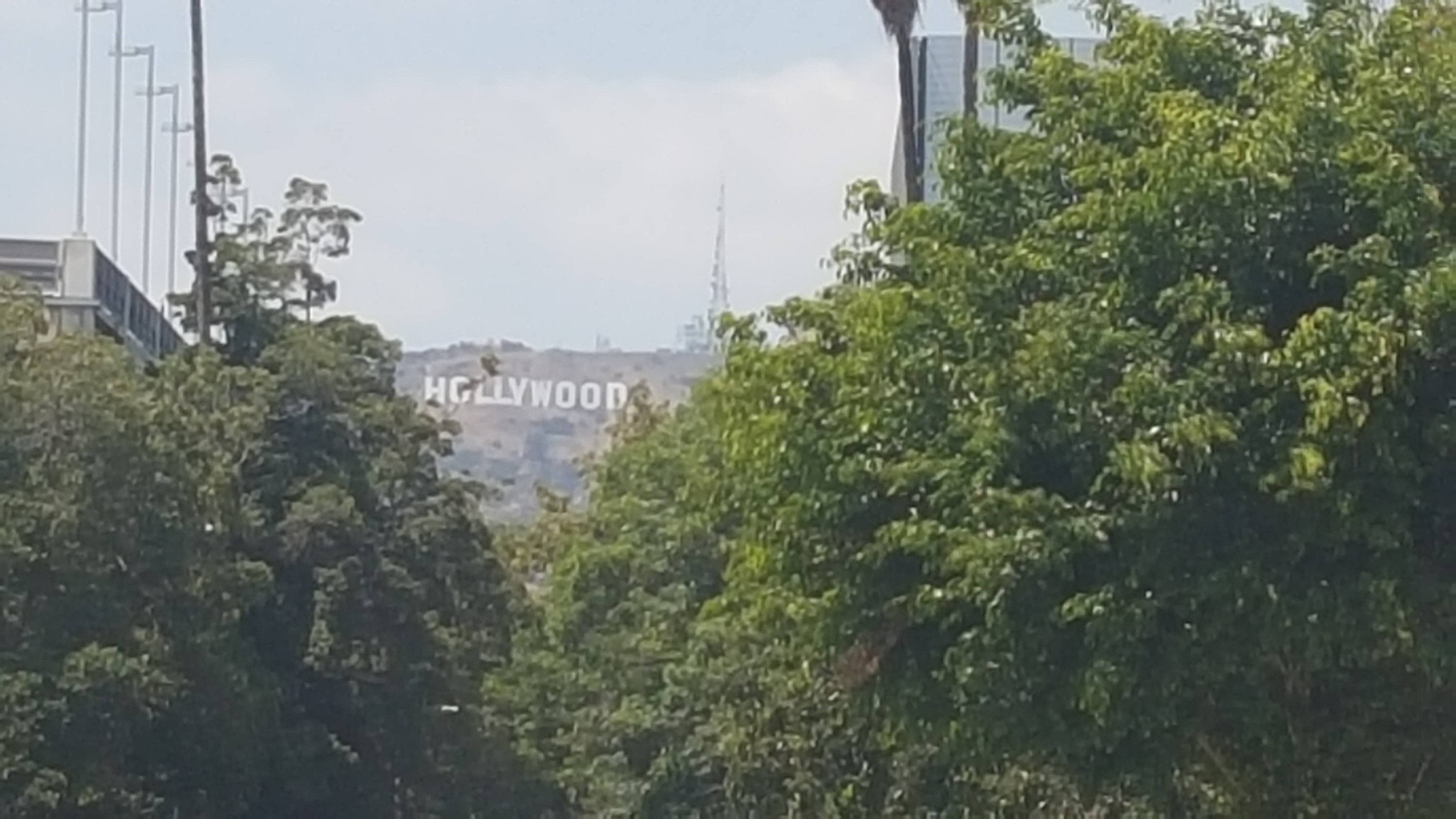 The expo was so well attended that the two Paramount lots were sold out by the time I arrived at 3pm. There was also very little open street parking spots. I know what you're thinking...why are you talking about parking? Answer: because if you don't get there early, you'll end up paying $15 to park several blocks away at the Hollywood Forever Cemetery like I (and many others) did.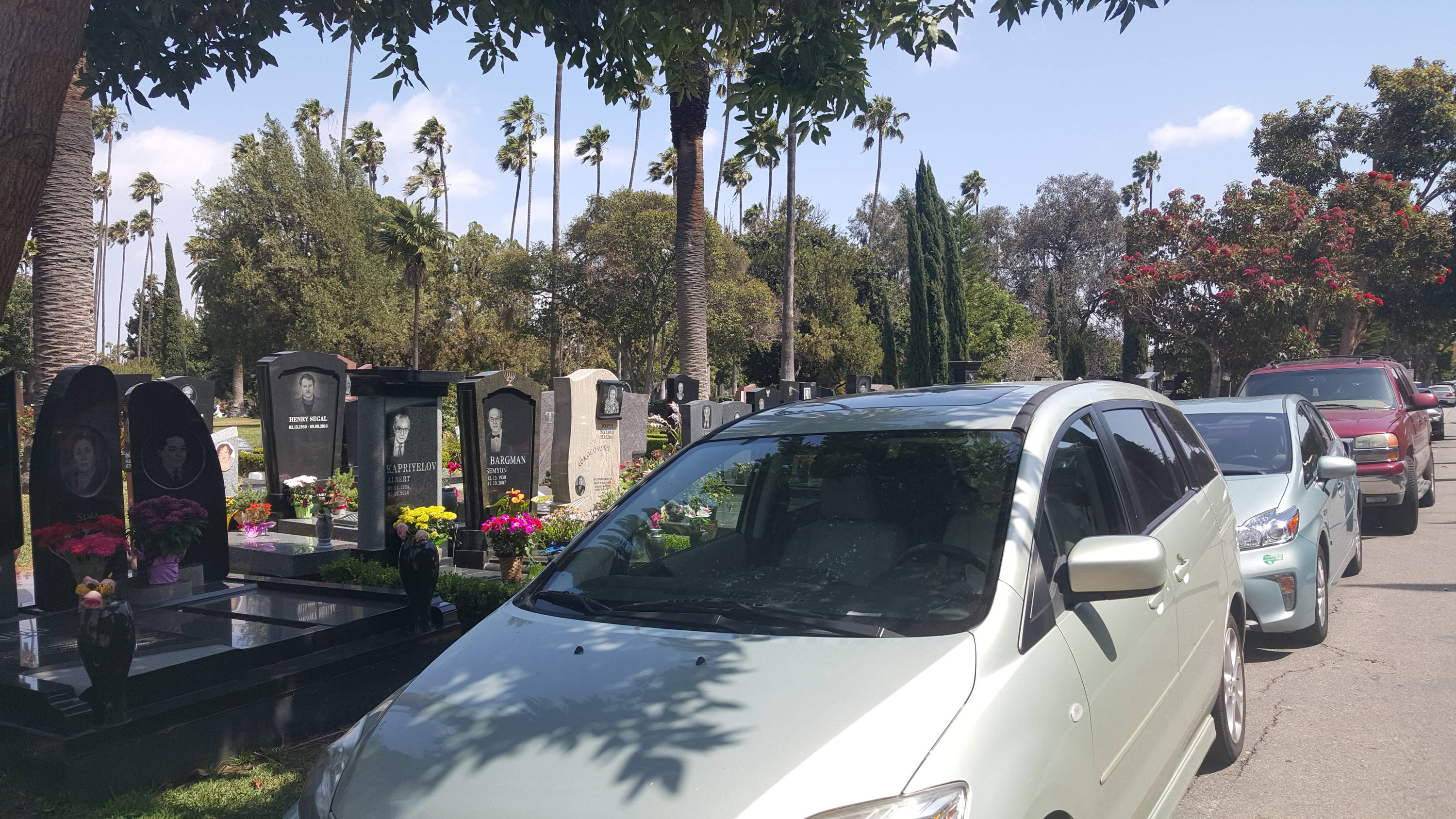 After taking the shuttle, I was dropped off at the front door of the Paramount lot. The lot is awesome and scenery is absolutely beautiful. Badge in hand (make that around my neck), I set out to find Stage 14.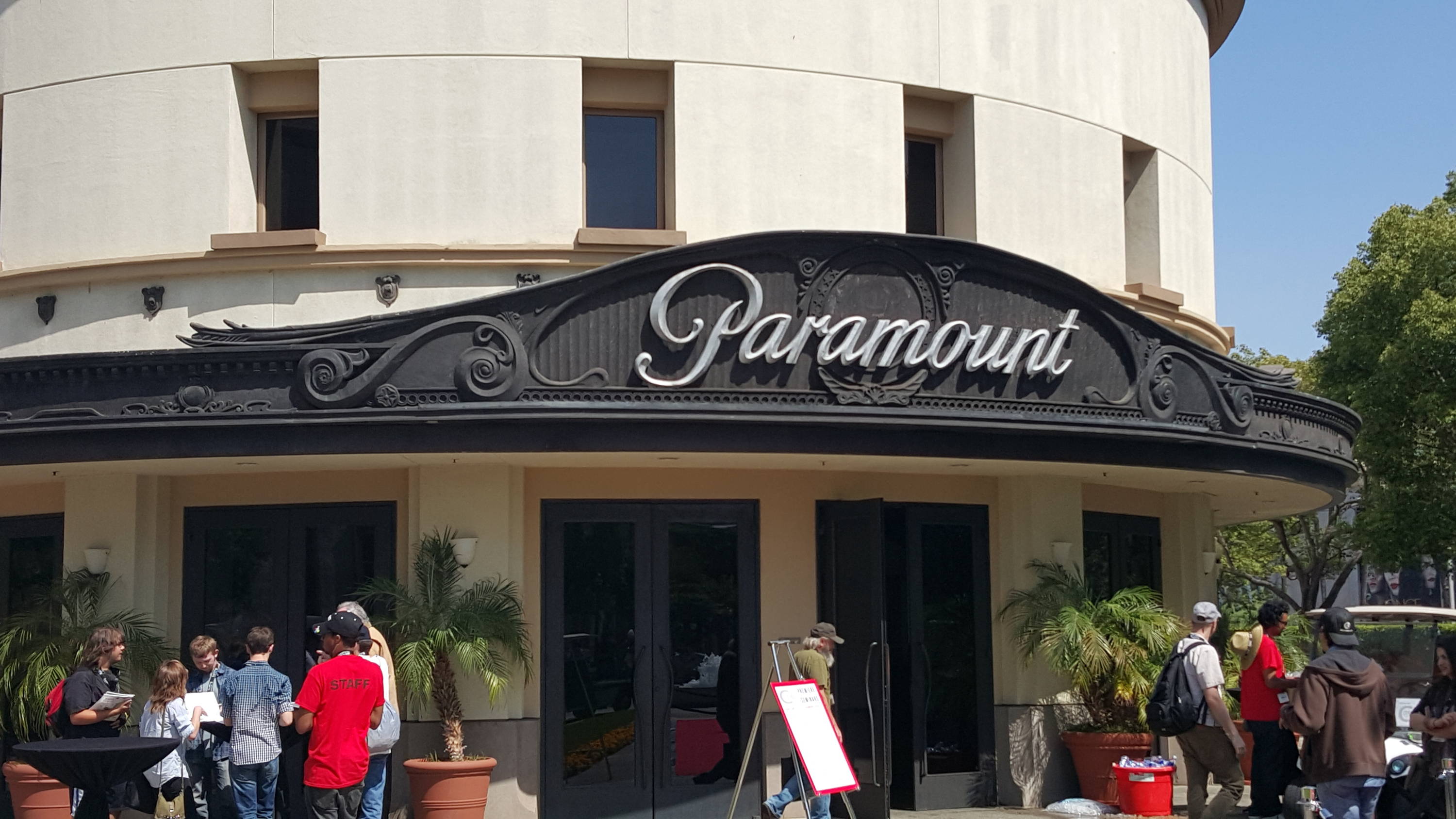 We were located in stage 14 so I stopped there first. The first thing I noticed was the super tall ceilings. The second thing I noticed was how busy this room was...due in large part to the big drone manufacturers having booths here. When I got to our booth, I took this pic aiming toward the entrance of Stage 14 to show the scale of the room.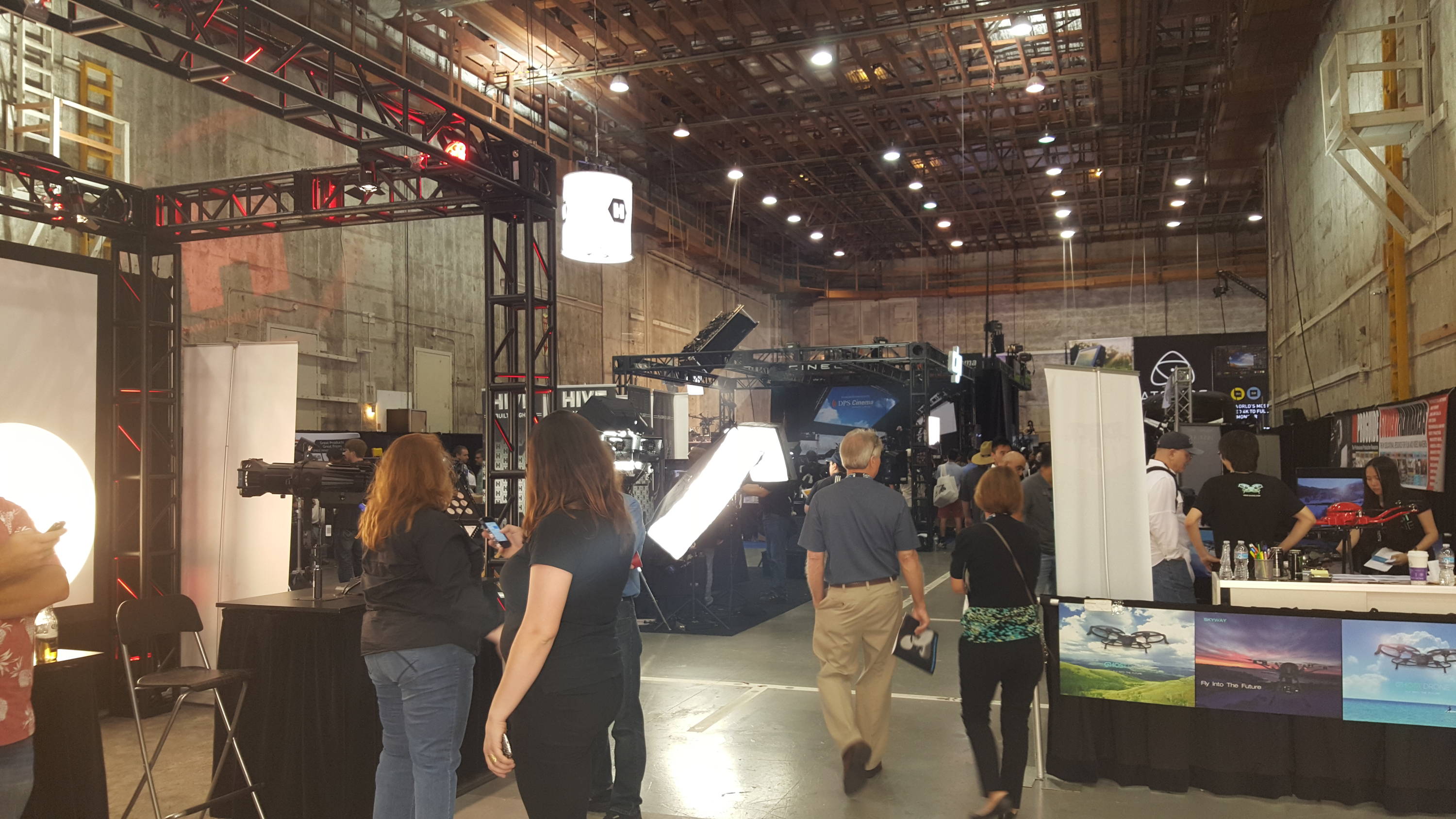 Since I'm employed by FoxFury Lighting Solutions, I wisely spent time in our booth talking with attendees and learning about their projects. Like many of the exhibitors, we had lights on display. However, our Nomad lights are portable and designed for use outside of the studio any time and anywhere a project calls for (including under water). Here's a pic of James and Ozzie interacting with visitors to our booth.
I was eager to get outside and check out the rest of the expo. Once out there, I was surprised at how many booths were arranged around The Studios...from out in the main lot area to inside some of the stages. Like NAB, there was a large variety of film equipment, from lenses to cameras to studio lights (and much more).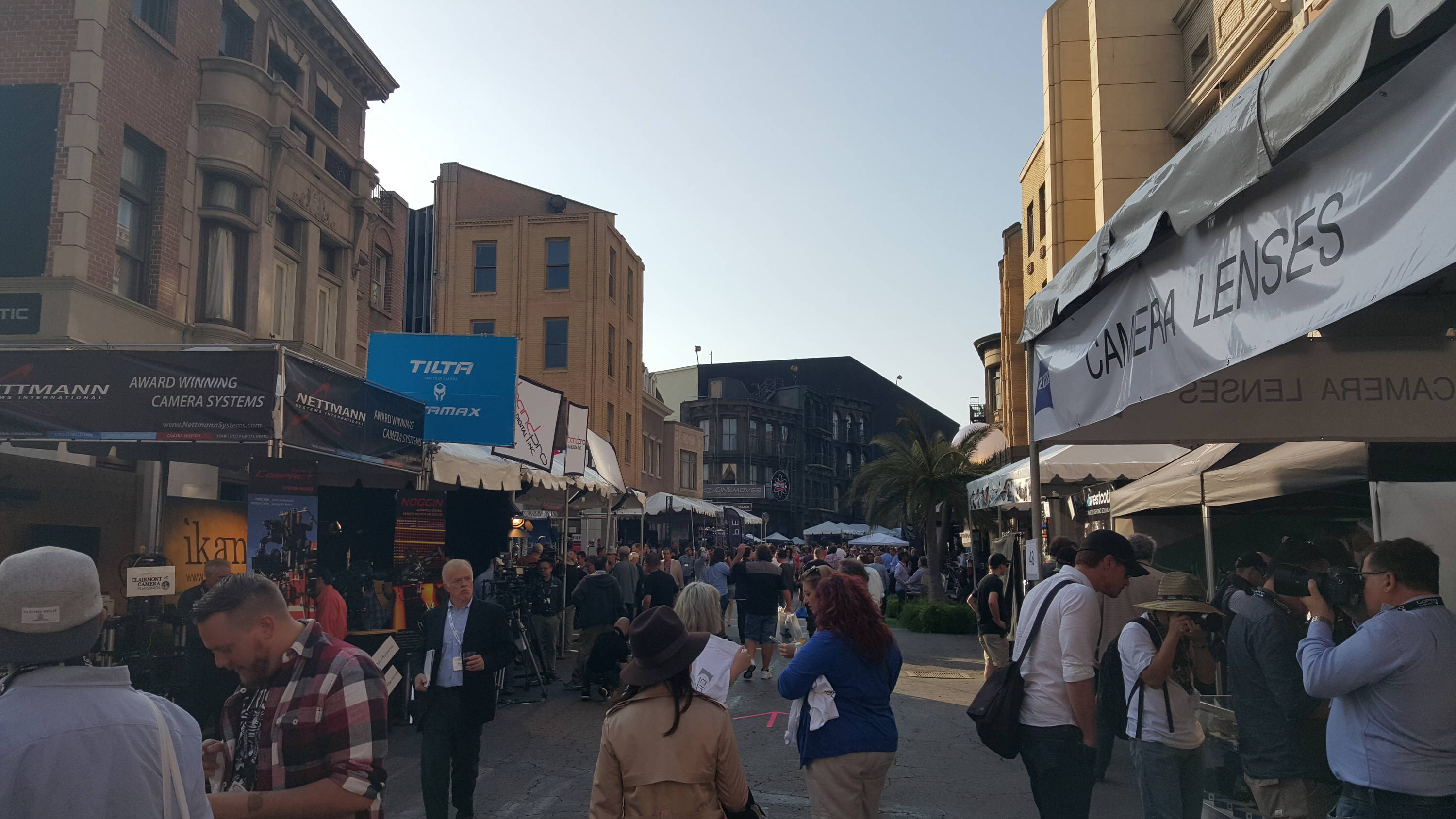 One cool thing at Cine Gear was their use of arrows to help direct traffic and show attendees where the booths and exits were. It would have been quite easy to get lost walking up and down the streets on the movie lot had it not been for the large pink and green arrows (see below).
It was a fun time and the day went by fast. I missed the highly sought after In-N-Out truck but will have to stop at it next year. As with NAB, there were so many awesome attendees who were a real delight to talk to. In closing, kudos to Cine Gear management for putting on a nice experience. Thanks also to everyone who stopped by to see us. I'll close with some booth pics of some of the bigger companies in the film market. You may have heard of these guys (GoPro, DJI and Atomos) before!